Our Upcoming
Pregnancy to Parenthood Workshop

LEARN from TOP Medical EXPERTS from the industry and Dr. Wong Boh Boi, Renowned Lactation/Parentcraft Consultant aka FAMOUS BABY WHISPERER!
Pregnancy To Parenthood Seminar by Mummys Market is back!
Join us for an empowering afternoon of education and enlightenment as we prepare you for a smooth pregnancy to parenthood journey! In partnership with experts from Singapore O&G Limited (SOG) and special guest Baby Whisperer Dr Wong Boh Boi, the topics will range from easy labour and childbirth to baby care to breastfeeding basics and more! Tea break will be provided and bring home a Goodie Bag worth $100!
 Pregnancy To Parenthood Workshop
1. Labour and delivery: Your journey from bump to baby: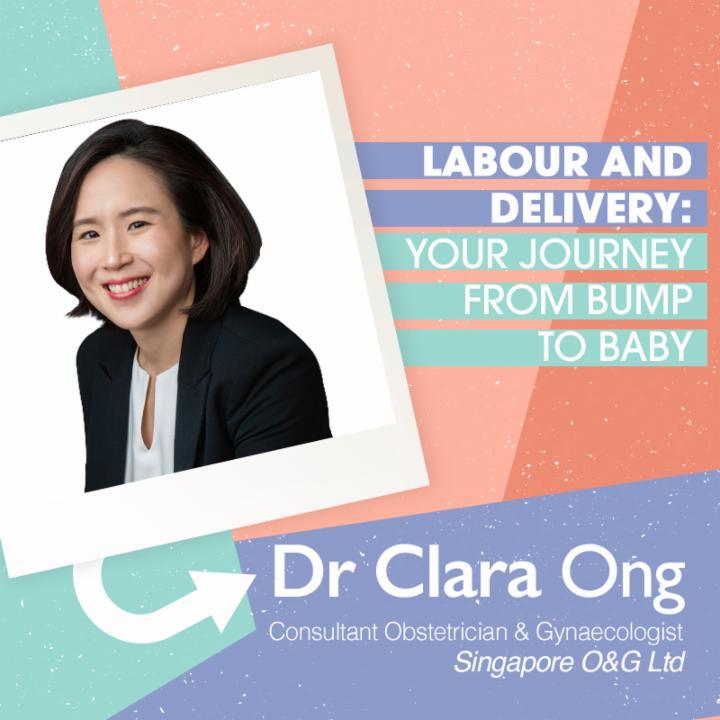 By Dr Clara Ong, Singapore O&G Ltd's Consultant Obstetrician & Gynaecologist Clara Ong Clinic for Women, Gleneagles Medical Centre.
Pregnancy is an exciting time for you and the family. Dr Clara Ong will be sharing her insights on how to get ready for the arrival of your baby as the delivery date draws closer. Find out more about topics such as different stages of labour and delivery options.
2. Lifesaving Benefits of Storing your Baby's Umbilical Cord and Cord Blood: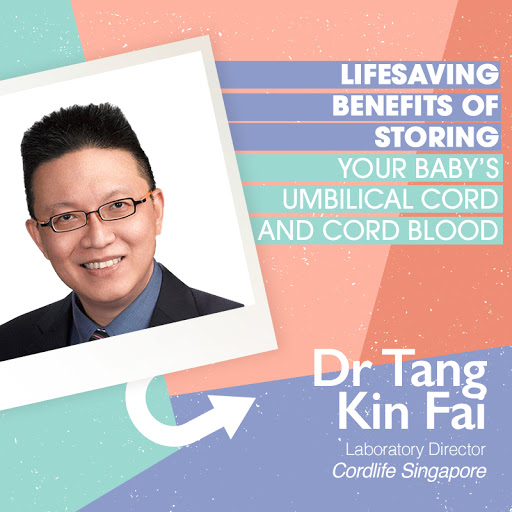 By Dr Tang Kin Fai, Laboratory Director Cordlife Singapore 
Did you know that your baby's umbilical cord contains precious life-saving medical resources that can be used for your baby & family? Discover the benefits of storing your baby's umbilical cord cells & what factors to consider when it comes to choosing a family cord blood bank!
3.How to address pregnancy pains: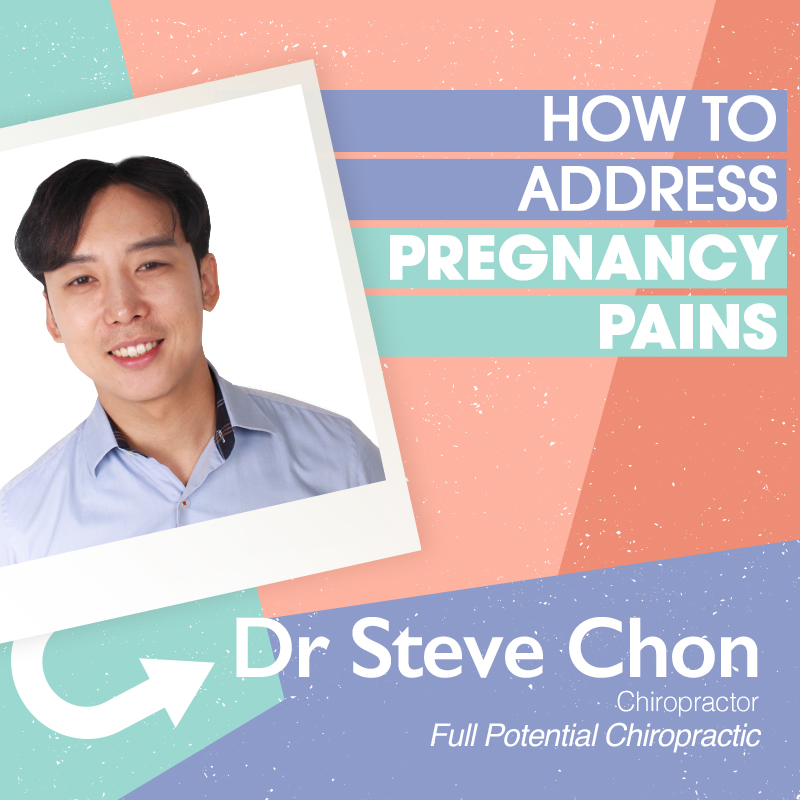 By Dr Steve Chon, Full Potential Chiropractic
Are you experiencing back pains, neck pains, leg cramps, and numbness?
During pregnancy, your body goes through both structural and hormonal changes in preparation for your little one. However, these changes are not always comfortable. The increasing weight of the baby places greater stress on your spine, and your pelvis changes in preparation for D-Day when you give birth. These can lead to spinal and pelvic misalignments which can greatly affect your pregnancy journey, delivery, and post-pregnancy recovery.
Let us share how you can find relief from these pains, and watch a demo on how to protect your spine both during pregnancy and post pregnancy!
4. Breastfeeding Basics For A Smooth Journey: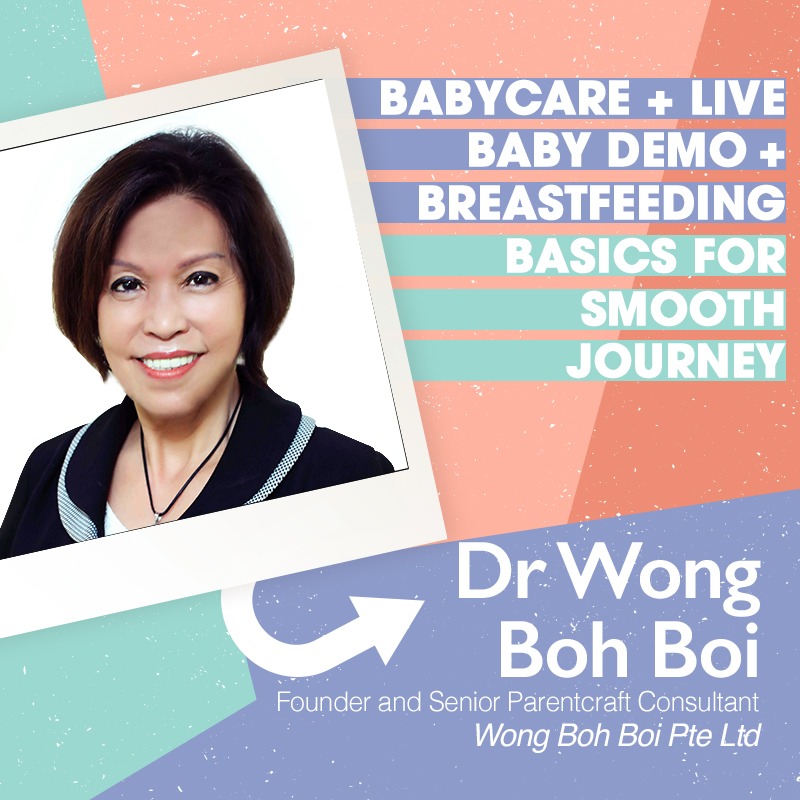 By Dr Wong Boh Boi, Founder and Senior Parentcraft Consultant Wong Boh Boi Pte Ltd
Learn all about breastfeeding basics! Establishing a good latch, monitoring signs that baby is being fed well, building up a good supply of breastmilk, managing blocked ducts and engorgement, and learning about different nursing positions are must-knows when it comes to preparing for that big day onwards. Dr Wong will also share what are the common challenges and difficulties a nursing mum will face so that you can be better prepared for your breast feeding journey.
5. Common Newborn Conditions & Sleep Issues: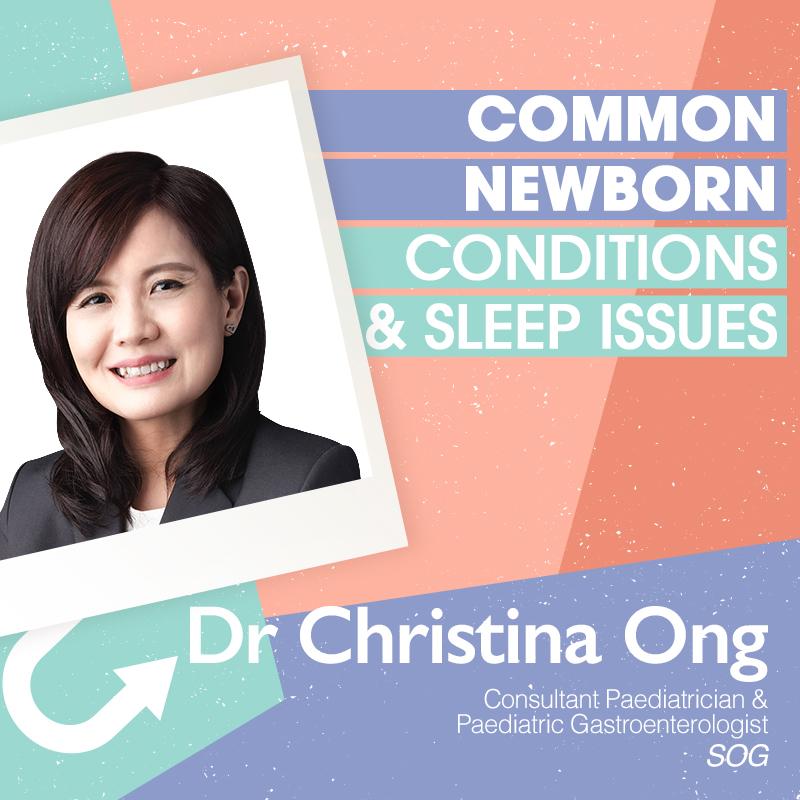 By Dr Christina Ong, Consultant Paediatrician and Paediatric Gastroenterologist SOG
Unsure of how long and how often a newborn should sleep? Dr Christina Ong shares how to identify newborn conditions and sleep issues, along with expert tips on how you can help your baby fall asleep to establish a consistent sleep routine.
6.Parentcraft Segment: Baby Care and Live Baby Demo: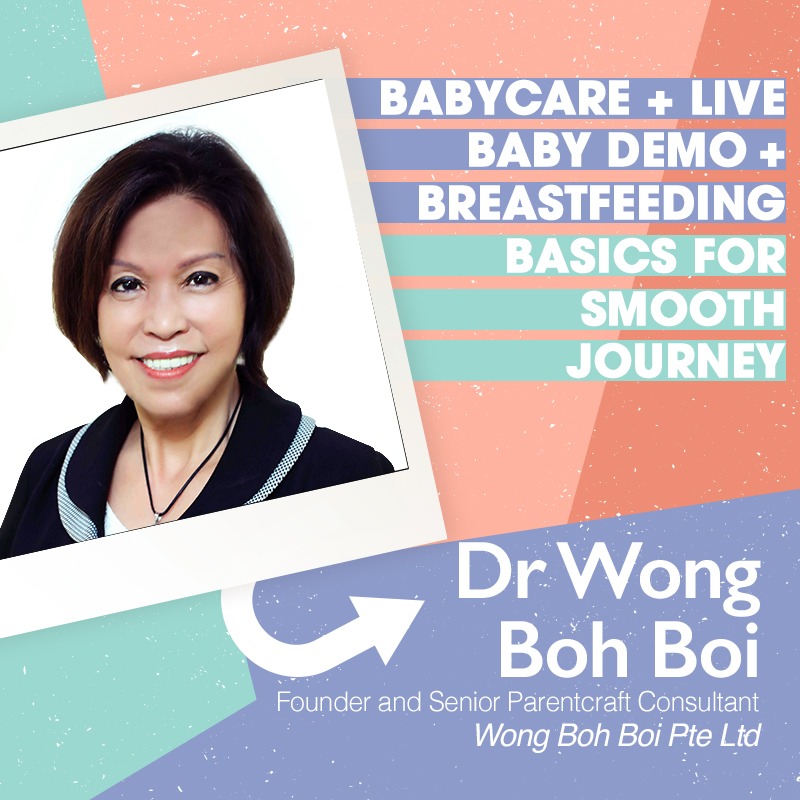 By Dr Wong Boh Boi, Founder and Senior Parentcraft Consultant Wong Boh Boi Pte Ltd
Never handled a newborn before? Know all there is to do with taking care of a newborn in the first 60 days! Learn about baby massage techniques, decoding baby's cries, how to handle a colicky baby, and daily sleep, feeding and care routines. You may even get to watch a LIVE baby demo on stage!
Join us for an EMPOWERING afternoon of education and enlightenment as we prepare you for a smooth pregnancy to parenthood journey!
PLUS take home a FREE Attractive Goodie Bag worth over $100! YAY!
Workshop: Pregnancy to Parenthood
Date: 11th of January, 2020
Registration: 1:15 pm
Time: 2:00 pm - 6:00 pm
Venue: Singapore Expo Max Atria - Level 2
Room: Garnet Room (214 - 217)


Workshop: Pregnancy to Parenthood
Date: 11th of January, 2020
Registration: 1:15 pm
Time: 2:00 pm - 6:00 pm
Venue: Singapore Expo Max Atria - Level 2
Room: Garnet Room (214 - 217)